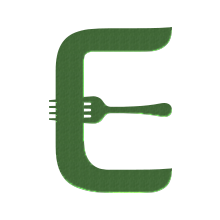 Extract from Billingsgate website:

About instructor Silla Bjerrum: I have lived in the UK for 15 years and worked with sushi since I first arrived. I learned my skills from an English man in Chelsea, but thereafter travelled to Japan regularly to better my knowledge and skills. Opened Feng Sushi, with Jeremy Rose, 9 years ago. We now have 6 branches all in London. I have been teaching a class inhouse for the last 5 years, but also teach at Leiths and Divertimenti.

This very informative day begins with an escorted market visit focusing on species identification and assessing quality. We serve a cooked breakfast at around 8am which is followed by an introduction to the day.

There is only a small amount of fish preparation on this course as the focus is on cooking sushi (sweet vinegar rice) rice and preparing fish to be used in sushi and sashimi all with the 'Feng Sushi twist'.

Typical dishes may include Marinated Mackerel Sashimi, Sashimi platters with organic Atlantic salmon and Yellowfin sashimi. Various Nigiri (lit 'grip' sushi using Yellowfin Tuna, organic salmon and the freshest fish on the market. Also included are a selection of Nori Maki rolls with handpicked white crab meat.